Crusher
Kefid Machinery offers various
rock crushers
, such like
jaw crusher
, impact crusher, cone crusher,
stone crusher
,
vertical Shaft impact crusher
(VSI Crusher),Large-scale
Portable crusher crushing Plant
,
grinding machines
and other pertinent machines and equipments such as Vibrating Feeder, sand washing machine and Vibrating Screen. When you need complete superior crushing solutions designed to handle reinforced concrete and asphalt to produce clean, saleable aggregates, count on Kefid as your single source supplier for equipment, applications expertise and product support.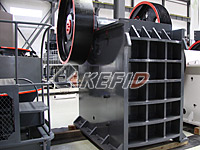 Kefid offers complete series
jaw crushers
. When you need complete superior jaw crushers designed to handle reinforced materials to produce and saleable , count on Kefid as your single source supplier for equipment, applications expertise and product support.
Jaw Crusher
is crushing stone equipment with long history. It is mainly used to crush large stones primarily, widely used in such industry as mining, metallurgy, building material, road, railway, chemical industry, etc.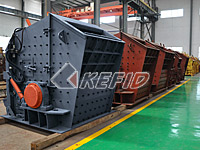 KEFID
Impact Crushers
have proven to be rugged, high performance and cost effective solutions in a variety of applications. Our customers will testify to both outstanding service and investment value. Our impact crushers are successfully crushing a wide range of materials such as limestone, dolomite, gravel, basalt, copper reverts, concrete and asphalt. Whether you need a portable, stationary impact crushing plant, we have the optimum, innovative solution for your specific needs.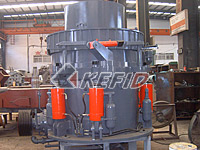 KEFID
Cone Crushers
are the best available choice for the aggregate and mining market. They feature a unique combination of crusher speed, throw and cavity design. With these benefits, our cone crushers provide unbeatable performance in primary or secondary application.
Cone crushers are suitable for crushing varies of mid-hard and above mid-hard ores and rocks. They have the advantage of reliable construction, high prod activity, easy adjustment and less cost in operation. The spring release system of cone crusher acts an overload protection system that allows tramp to pass through the crushing chamber without damage to the crusher, use dry oil, water, two kinds of sealed formation.
KEFID
VSI Crushers
(Sand Making Machine) offers machines typically used in the third or fourth stage of crushing circuits. This provides the greatest flexibility of application for crushing machines in a wide variety of materials and circuits. Vertical Shaft Impact Crusher has better circuit balance and can be custom tailored to application, material condition, and desired final product size.
The sand making machine introduces high quality roller bearing like Sweden SKF and America TIMKEN, which ensure the smooth running of main unit. Hydraulic system used in upper cap, it is easy and convenient to maintenance and replace spare parts.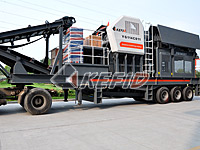 Wheel-Mounted portable Crushing Plant
are a series of equipments researched and developed by our company for the use of rock and construction waste crushing, which expand the working filds of rough crushing and fine crushing.
Track-Mounted (Crawler) portable crushing plant
is a mobile crushing and screening equipment totally hydraulic and crawls with pedrails and classiss developed by our company according to the needs of the market.
Optional Equipment: