Mobile Crusher
Wheel-Mounted Mobile Crushing Plant
are a series of equipments researched and developed by our company for the use of rock and construction waste crushing, which expand the working filds of rough crushing and fine crushing.
Track-Mounted (Crawler) Mobile crushing plant
is a mobile crushing and screening equipment totally hydraulic and crawls with pedrails and classiss developed by our company according to the needs of the market.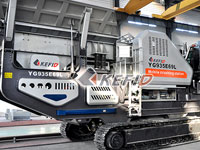 Crawler Mobile crushing & screening Plant
is of high cost performance, reliable & beautiful structure.Its technology is as advanced as the international level.Crawler portable crushing plant is widely used in road & bridge construction, metallurgy and other fields to crusher and screen.
Crawler Mobile Crusher plant
can be classified as standarded type and closed type according to customers' requirements, and we can develop various combined bype according to the needs of high-end customers.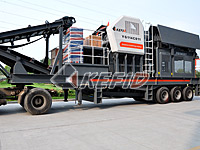 Mobile Jaw Crusher
is a latest rock crushing equipment, mainly used in the fields of metallurgy, chemistry, construction materials, hydroelectric power and so on to process materials that have to be moved, especially materials with high liquidity, such as high way, railway, hydroelectric subjects. Users can apply various allocation according to different materials of different type, scale and requirement of ready made materials. The mobile jaw crushing plant will greatly expand the working scope of coarse crushing.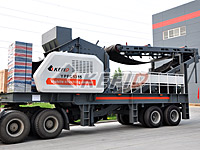 The YSF series Mobile impact crusher
is a star product of KEFID equipped by the machinery group, with the latest manufacturing technology, high chrome hammer with high quality, hard wearing impact scaleboard, high crushing ratio, combined with its own advantage of good particle shape, which enable it to be widely used in various fields.It is widely used in metallurgy, chemical, construction material, hydroelectrical fields to process materials that need to be moved frequently especially in processing the liquid stones of highway, railway, and hydroelectrical subjects.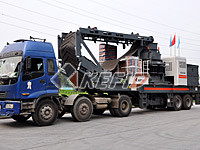 The latest
mobile cone crusher
plant launched by KEFID is a new rock crushing equipment applied in grand subjects such as dealing with and crushing construction wastes, high way, railway and hydroelectric stations.The mobile cone crusher is mainly composed of high efficient cone crusher, vibrating screen with perfect performance, belt conveyor, motor, controlling case and so on. The whole machine group is installed integratedly and works by coordination, which can fully represent it's advantage of convenience and flexibility.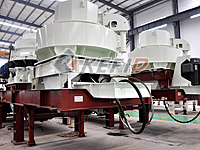 Mobile Vertical Shaft Impact crusher plant
(Portable Vertical Shaft Impact crusher plant,Portable VSI Crusher, portable sand making machine ) is widely used in road and bridge construction, city construction, metallurgy, energy and other departments to implement crushing and screening.
Characters Of Mobile Vertical Shaft Impact Crushing Plant: High capacity, suitable for fine crushing, shape adjusting easily, high performance, flexible, integral crushing & screening and belt conveyor self-loaded.
Optional Equipment: