How Impact Crusher works?
Impact Crusher is mainly used in secondary crushing; it can crush material whose crushing compression strength is not more than 320mp. It is suitable to produce high rank highway 、 hydroelectric and building material.
When the materials enter the field of the hammer, it is impacted by the hammers, thrown onto the impact plate, and crushed. The stuff springs from the impact plate, is impacted by the hammers again, and thrown onto impact plate. This process will last until the stuff meets the requirement and falls from the machine. Adjusting the distance between impact frame and rotor frame can change the shape and size of the output.
When some foreign stuff enters the machine, the impact frame will fallback, the stuff falls from the machine. This device can prevent machine from damages.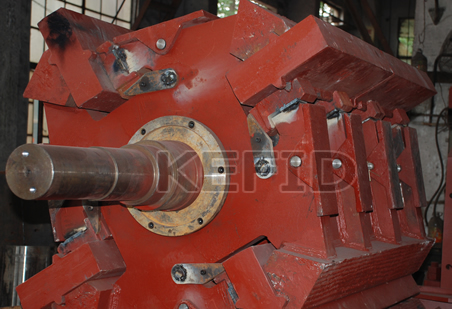 Hot Products: