How to solve the spreading material conveyor belt problems?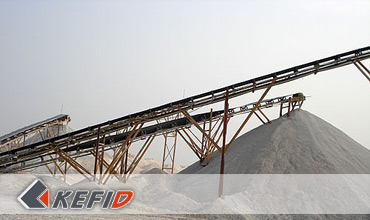 Belt conveyors spreading material cause of the problem and solutions are mainly three , as follows :
First, sprinkle material Belt Running time : Caesar feed belt deviation is due to the belt when running two edge height changes , while high , while the other side is low, the material spread out from the low side , as long as the adjustment belt deviation on it.
Caesar feed belt conveyor belt vacant when the concave sections : section belt concave radius of curvature of the concave interval when a smaller segment will generate vacant belt , then the belt into the groove circumstances change , because the belt has left the trough idlers , general groove angle becomes smaller, so that part of the material spread out . Therefore , at the design stage should be possible to use a larger radius of curvature of the concave section to prevent the occurrence of such situations.
Belt conveyor transfer points are also prone to spreading material at the phenomenon, its solution is: Reprinted point spread mainly in the fall feed hopper , chute , etc. . Overloaded conveyor belt , belt conveyor chute gauge rubber apron damaged chute plate design at distant long rubber apron so that the material out of the chute from the belt . You can control the transport capacity , strengthen maintenance.
Hot Products: